Oh, good old death metal…! In 2017 Twin Force Kill from Jakarta released their first and only promo. Fast forward 4 years later. February 2021, Javanese label Maxima Music Pro released their debut full-length. Can I afford to ignore it? Nope.
When I've written "old " death metal, it's not totally true, you can clearly hear the newer influences in the music too, and guys are clearly influenced by USDM and BDM made American way.
Good songwriting, catchy riffing, Sendi Kurniawan (ex-Visceral Cadaverment) behind the artillery line. Twin Force Kill know exactly what they want to achieve and they succeed.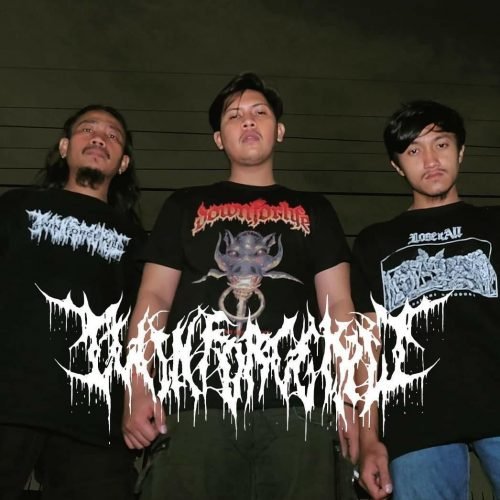 4 tracks bear English titles (although gramatically not 100% correct, but that's not something I'd give a damn about), the rest are in bahasa Indonesia. Not that non-Indonesian will follow the lyrics anyway.
I don't have a favourite track here. The album is well listenable as a whole, which is always a good thing. Not too long, almost 29 minutes – a perfect offering for metalheads hungry for something new from the ever growing Indonesian scene.
For me, it's a thumb up, great debut and I am already looking forward to what they come up with in the future. Twin Force Kill is – besides Vox Mortis – yet another great example of Indonesian death metal from Jakarta.
Facebook: https://www.facebook.com/twinforcekilldm/
Instagram: https://www.instagram.com/twinforcekill_official/
Maxima Music Pro page: https://www.instagram.com/maximamusicpro/
Bandcamp: https://maximamusicpro.bandcamp.com/album/twin-force-kill-cryteria-human-killer