Music reviews
Reviews
Sailing the dangerous stormy seas: Lord Morgan and "Badai Semusim" (an opinion on the album)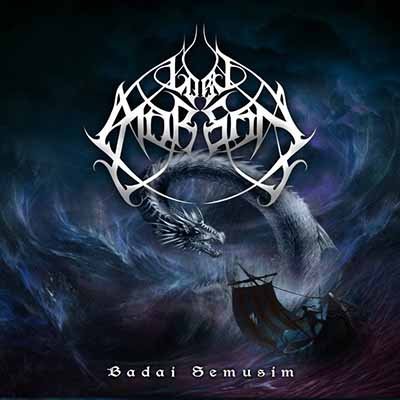 Lord Morgan was among the first black metal bands (or, more precisely, projects) from Indonesia I've found in my journey to discover the various genres in the Indonesian music. Being somehow in the mood for more extreme music than I've been lately listening to, I was catching up with artists I've bookmarked previously. And, just in case you're wondering what good stuff has accompanied me, you can check weekly roundups of my Indonesian (musical) adventures.
Back to Lord Morgan, I remember I was quite impressed with how melodic this album has been, so it should not come as a surprise that it has its place in my slowly growing collection.
Hailing from Surabaya, this album was originally released 3 years ago by the Mexican label Silentium In Foresta Records and in almost 54 minutes it offers 8 black metal anthems to please every lover of the darkness.
And I think the quality is obvious from the very beginning of the opening "Lebur Berderai Sunyi", the drums run smoothly, machine-like, their coldness being warmed up with the Lord Morgan's catchy guitar riffs and vocals of Az'Galed, the vocalist of the band.
The music gives a nod to obvious Scandinavian influences and we could argue Lord Morgans sounds like this or that band. However, I have to positively praise the lyrics in bahasa Indonesia, which set the band and its album apart from the other similar black metal hordes. And the ocassional Viking-like choruses…this stuff I love!
Also, it's not just a relentless onslaught here, guys know how to combine slower passages with the furious outbursts, to keep listeners interested. I can't say any song on the album is somewhat exceptional, in sense of being over-memorable, the album as a whole is well done, with no weak fillers, and deserves (and guarantees) repeated listenings.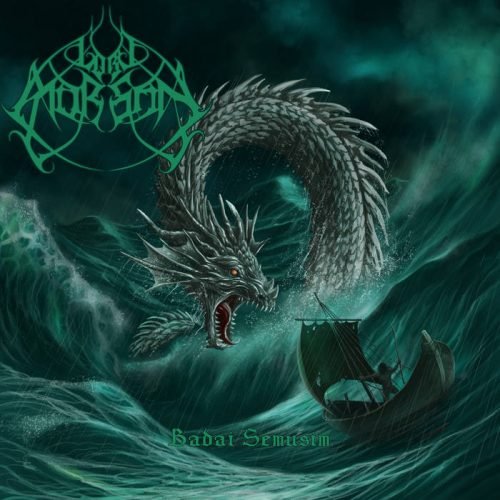 In January 2021 the album was re-released (in remixed and remastered version) by the famous Indonesian label Sadist Records, and if I haven't already have it in my possession, I wouldn't hesitate.
Check Lord Morgan's stuff here:
Bandcamp: https://truelordmorgan.bandcamp.com/
Facebook: https://www.facebook.com/LordMorganOfficial/