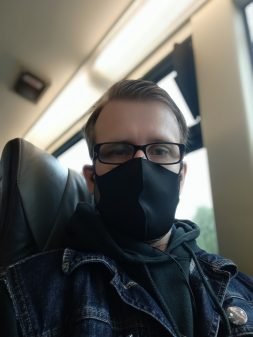 I really should have written the Thursday post about Rudolf's adventures on Sunday. But since when we do everything as we should? OK, I don't.
Anyway, it's time to finish this first week of my Indonesian adventures. So without any further delays, let's dive in!
My time off work is usually spent with the family, and if that's not the case, then I am watching Youtube videos about drinks – lattes, cold brews, mocktails…you name it. I love to learn anything I can do at home to enjoy a nice day off. And, of course, music!
One of my favourite stuff is to watch Youtube compilations. And when learning about Indonesian music, that's really an useful way to learn about various artists and bands, especially about those with no official records out, just a song or two out.
Obviously, one fave compilation is linked below – 12 female rockers from the end of 1980s and the 1990s. This is the video I've learned about Yosie Lucky, Nike Ardilla, Inka Christie or Sofia Sopianti (among the others) from. And I can say that I return to this video quite often:
I've mentioned Yosie Lucky before, and I will do it again, as after reviewing her album "Orang-orang kalap" I'd found another album of hers on Youtube – "Stop Cuap Cuap". Sadly, the original tape is not easy to find (good luck finding it on Discogs!), so thanks to whoever put it on Youtube. And it's surprisingly good – well, if you remember (and enjoyed) the 1980s and 1990s softrock:
It's hard to say if I've been lucky, but I'd managed to catch the Youtube premiere of new single from RPH & Dianna Dee Starlight, titled "Asik Sama Om Om". Dangdut tune it is, so it's nice, fresh and full of summer. And the video is funny too!
And then came the shock!!!! Have you ever heard the name of Rich Brian (previously Rich Chigga)? His video "Dat $tick" has over 180 milion views on Youtube and although I quite hate the modern hip hop (you know, the mumble stuff and all that), this got me laughing sooooo hard! Seriously, check for yourself:
Marion Jola with her single "Favorite Sin" (featuring Tuan Tigabelas)… I will quote my Facebook post here: "Maybe this will be an unpopular opinion…I just watched this video and to be honest – where's something interesting? Marion Jola is basically undistinguishable from a myriad of similar female singers of today (in this genre). Nasal singing, voice edited af, a generic video… I see what they try to achieve, but still…"
And that's what I think still. It's not bad, but nothing special:
I really didn't care much for Ramengvrl (sorry) or Young Lex (sorry again), but I've checked their stuff out of curiosity. Nope, not interested. But then, SAYKOJI and his track "So What Gitu Lho" was different. Still somewhat primitive, but the catchy (even for non-speaker) lyrics and funny video made up for it. Nothing I'd listen to on any regular basis, but it was nice.
Adrian Khalif feat. Dipha Barus jumped into my Youtube playing without warning, and I quite enjoy the track. Still, I am more of a rock/metal guy, but I don't mind this once in a while…"Made in Jakarta"? Judge for yourself:
Hip-hop done right. That's Ras Muhamad, Mukarakat and Tuan Tigabelas and their song Indonesian VS Everybody. It reminds me of the 1990s (and early 2000s) stuff, when hip-hop was (still) done properly.
No metal? No punk? No hardcore? Well, the above was my bus riding to work. You know, just start with the first song in the playlist and off you go. But back home, that's somewhat different matter altogether.
And while browsing the web to find interesting bands, or to get myself familiar with materials from the bands I am already aware of, I've come across an Indonesian horrorpunk band Ejakula La Vampira and wow, the video for their song "Rotten Dig" really kicks ass!
Although many bands in Indonesia still waiting for the release of their albums, some of them are already past that point and they can boast of their albums in digital and physical format. One of those is Twin Force Kill from Jakarta, and I've posted a review of their stuff on Indokult. Here's the link for their full album on Youtube and I hope you'll agree – it's a badass!
If grindcore is your preferred genre, then there's something for you as well, don't you worry. But first, let me get this out of my chest.
You know, when any of you give Indokult a like or you start to follow what I post under the Indokult logo, I do check who you are, what you do, what band you might be in…so I can follow you back and to check your stuff. I don't want to be just somebody collecting likes or followers without any real care for who you are. This is the my modest mission built on trust, not on fame.
And why I'm writing that? Because that's what has happened with Mike from Human Remind band. He liked a post on my Indokult Facebook page and then I've discovered he's in the band mentioned above. So would I listen to what they play? Absolutely! Here's the song:
Quite a lot of stuff, what do you say? Well, that's not even a tiny drop in the ocean of the Indonesian music. I hope you'll find something interesting for yourself and you can trust me when I say, that's just a start!!!