Corruptors, the debut 2016 EP from Cambodia-based international unit Nightmare A.D., is my very first – or, if you want also debut – encounter with the metal music coming from this exotic country. And after Indonesia and Malaysia, Cambodia comes to the Indokult's focus as another south-Asian country we're going to check for the quality music, no matter what genre.
Although some might argue, it's not really a Cambodian band (the band in the time of recording this debut consisted of bands from Philippines, New Zealand, USA and Cambodia), their official statement places this unit in Cambodia, so there should be no confusion.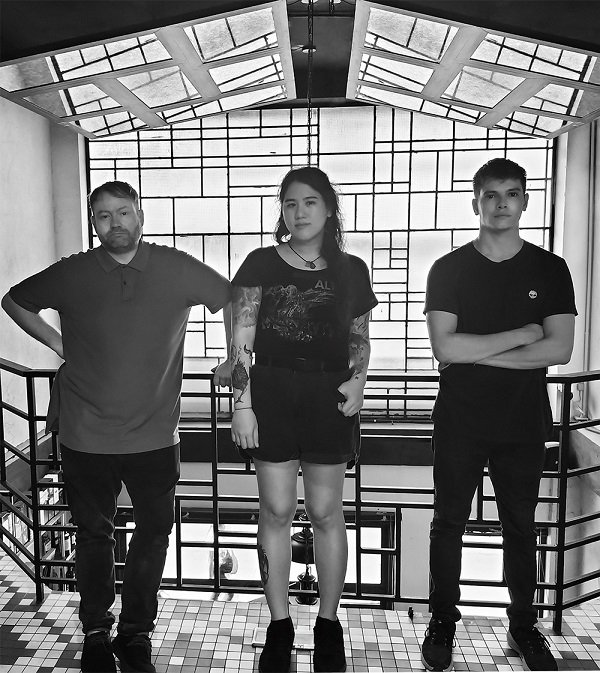 So, Nightmare A.D. Although they have also 2 newer releases (and the brand new announced for 2023), I've decided to give a listen to the debut. Why?
Well, I always try to go and trace bands' progress from their beginnings, where it's possible and with this band, it's the aforementioned EP. So, let's press play.
The EP opens with "Towards Dystopia", a 1:26 intro, but I doubt – just listening to it -you would guess what genre this bands plays, as it's in a quite melodic heavy metal way. Not that I complain…
And then, straight from the book! "Poverty Chasm" introduces the straightforward thrashcore!! Well, not what I'd expected, but certainly nodding to the music. Faster passages mixed with a slower ones and while the riffs themselves are quite typical (well, nobody expects such acts play like Dream Theater, right?), and with the length of 2:01, there can't be no complaint. As we say – straight to the bone, feeding us the meat.
"Corruptors", the song which gave the EP its name, is next and although it's a bit longer (clocking in 2:44), it's basically a continuation of the previous song. Which basically means this – if you like the first song, you're gonna listen to the rest of stuff.
But kudos to the band, "Dissent Surge" takes a bit different approach, and it's a good choice, as it brings the needed diversity to the songs. There the thrash elements gets the upper hand, and I am a bit uncertain which approach I like more. Although in the slower passages I can hear the legacy of bands like Biohazard, this is definitely a thrash metal song.
The 5th and final song is titled "Violent Reform" and it's the longest song on the EP, clocking 3 seconds over 5 minutes. And again, thrash metal takes over, with ocassional nods to the old Metallica, among others, but only for a while, because hardcore elements haven't totally disappear, and together with the catchy guitar riffs and raspy vokills this one is a delight to listen to.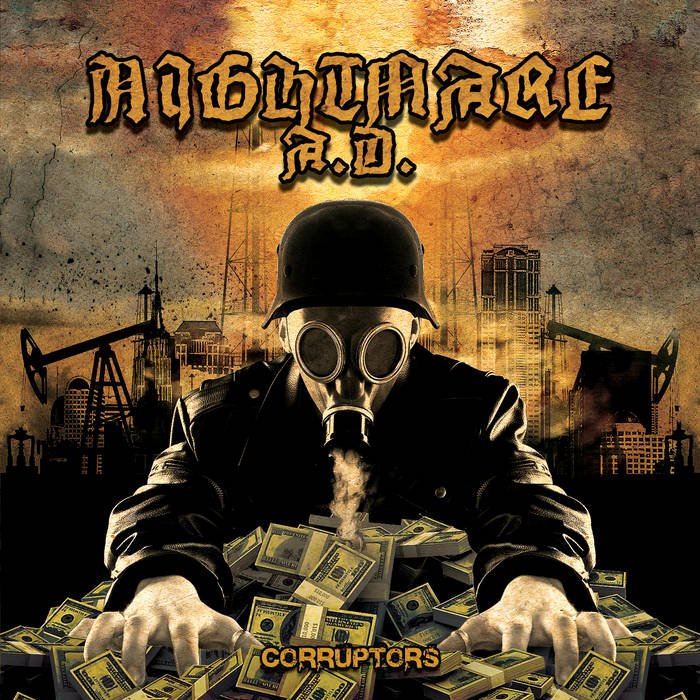 All said and done, I am very pleasantly surprised by "Corruptors" EP and if you are into thrash metal and looking into more exotic bands to discover, you shouldn't skip this band.

Me? I've already decided to check their other releases. And you know already – you're gonna read about them here on Indokult.com. 🙂
Nightmare A.D. Bandcamp: https://nightmaread.bandcamp.com/
Nightmare A.D. Facebook: https://www.facebook.com/nightmaread/