Interviews
Keepin' grunge alive! (an interview with Yui Areta from Yui Records)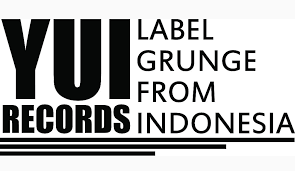 Part of my exploration in the Indonesian scene is dedicated to a discovery of good record companies, from the one-man operation in the bedroom to the professional businesses. And, it goes without saying, I don't really care about genres – one day I am in a mood for some metal, the very next day I listen to disco. So, for me every genre and every label is important, as they both contribute to the richness of the scene.
That being said, has anybody said "grunge"? Yes, today I'm going to introduce to you a small, but dedicated label. Dedicated to grunge! Yep, grunge is really alive in well in Indonesia, and you're going to know something about it. Welcome to the world of Yui Records!
OK, it's a kind of customary question…can you introduce yourself to the readers of Indokult, please? When have you started the Yui Records – and the most important question of all: Why grunge? What's so fascinating about this genre to you?
Thank you for giving me the opportunity to be interviewed and sorry for the delay.
Yui records was founded in early 2019 in the city of Malang Indonesia, the first vision and mission was Backtiar Rifai's desire as the owner of Yui records to contribute to the Indonesian grunge scene in particular. Why grunge? Because of the Nirvana & Kurt – the first time I saw Nirvana on VCD I've immediately fallen in love [with them].

How many albums have you released so far, and – although it might be a difficult question to answer – which one you've considered the best release so far?
For the past 2 years I've released 15 albums + 5 compilations so a total of 20 releases from Indonesian and foreign bands – 2 Argentinian bands and 1 band from Spain. Hard to say which one is the best, all all my releases are special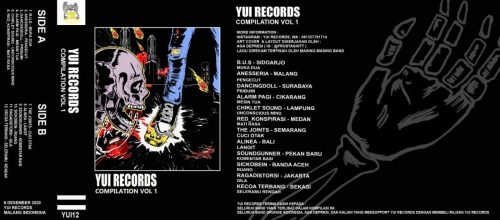 From what I could find, you release albums on cassette tapes, which to many might seem as an ancient format. What is so fascinating about tapes and why do you prefer them to CDs?
I'm a collector of physical releases and more into cassette tapes than CDs, in 2014 I started buying and selling physical releases, in Indonesia there are still many duplication factories so it's very easy to produce physical releases of cassette tapes or CDs & cassette tape enthusiasts are very large group here, and they want new releases.
I am always fascinated by the sheer will of people running small labels and music shops, and Indonesia is no different…so, let's talk about running a small label and shop in Indonesia. How did it all started? Can you describe your day-to-day operation as a label owner? What would you say is the greatest challenge in running an independent record label?
I have 1 small room in the house that I specialize in making physical releases and as a "mini record store" where if anyone wants to buy physical releases I direct them there & every Saturday man I sell on one of the corners of the street. my city my goal is to physically release and let people know that cassette tapes still exist and will never go extinct.
As a label, it's clear that our profits are earned by selling our releases, so every Saturday night at the yard, I always introduce the bands I release or other bands released by my other labelmates.
I am surprised by the great quantity of grunge bands in Indonesia, and it's only wise to ask those who are experts in the genre…so, if you should recommend 5 best grunge bands from Indonesia, which ones would they be?
There are so many grunge bands scattered throughout the cities/islands in Indonesia, the proof is that in 1 year I have released 5 compilation albums consisting of 12 bands from 12 cities spread across Indonesia, so currently there are 60 bands in total, better for grunge lovers or physical releases to collect my releases and find your own favorite band.
Starting with talk about bands, how does your local grunge scene look like?
in Indonesia, the grunge scene is still very large, almost in every city there are always small or large gigs & communities in every area are still active, more importantly there are still many millennial children who incidentally are not their era but choose grunge as their soul
Obviously, with the Covid pandemic raging on, it's hard to talk about live gigs, but still… are there any grunge-oriented concerts or festivals? How popular are those? Do many people attend these gigs?
It is undeniable that grunge is not the favorite genre of today's young people, so we sometimes make gigs by inviting bands from other genres, the more different genres the more audiences come because of the many choices of bands playing.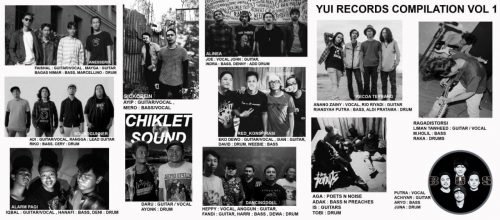 Let's get back to Yui Records…we're past the first half of 2021, what plans do you have for the rest of the year? Any interesting albums ready to be released?
I'm currently preparing 2 releases so wait for the release date and I hope next year I can make my own gigs, amen
As for those interested in any of your releases and other merchandise..what do you have to offer those readers? How can they contact you?
for friends who are interested in buying my releases, you can make friends with my FB account "yui areta" or IG "yui records" there is a special package for friends who are outside Indonesia
Finishing this nice interview…any final message to the readers of Indokult?
We labels & musicians are very grateful to you for being in love with music from our country Indonesia!
Instagram: https://www.instagram.com/yuirecords/