Only yesterday we've had an EP review, and with Goatmaster we have another one straight away!
Funny thing – considering the logo, EP title, the cover artwork and the song titles one would guess we're gonna get some trve Indonesian black metal. Nope!
Believe it or not, Goatlord plays heavy/speed metal!!!! And a good one, to say the least!
The One God Left Behind is their first official release and to be honest, considering all things, well, I think I need to splash some money to get other their stuff as well.
But the quality of music should not come as a surprise, considering the different bands the band members were – or are – active in.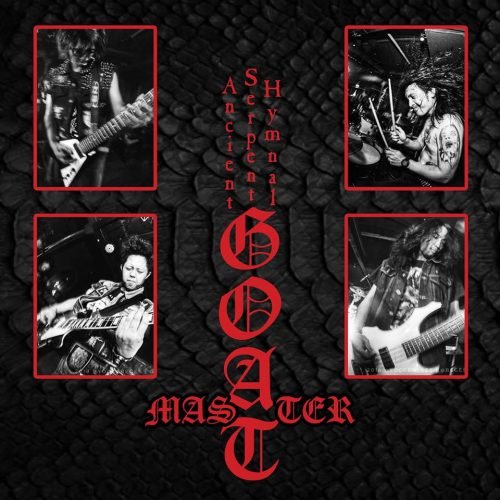 But enough of introduction, let's deal with the music, shall we?
The EP contains 4 songs (the last being a cover of Mercyful Fate's "The Oath"), and if you like the old school heavy/speed metal (like, well, Mercyful Fate, King Diamond or many of the legends from the good old German scene), this is where you should get your radar at the ready.
The first tones of the opening hymn "Satan Arise" are enough to like this EP immediately. The furious drums, the high pitched vocals..and fantastic guitar riffs. Perfect combination and the perfect song.
"From the Depths of Hell" starts slowly, almost like a power-ballad, and again, I can't get enough of those vocals, but it's really hard to pick something extra-ordinary, because the whole band works like a well-oiled clockwork. And when we're getting back to the heavy/speed melodies and tempo, the nostalgia factor kicks in mightily, same as with the Spellforger's material I've reviewed yesterday. It's simple – if you remember that era, you're gonna connect with Goatmaster without a slightest doubt.
The best thing is – the music is getting better and better with every song and "Heaven's Falling Down" is no exception here. Double guitar riffing? Sign me in! Only bad thing there's not enough of them! But the music is catchy AF and if you don't like it, then don't you dare call yourself a metalhead!
And as mentioned, the last song is the cover of the classic Mercyful Fate – "The Oath". Well, kudos to Goatmaster (and especially to the singer, Nico) for picking this one, as we all know covering King Diamond's vocals, well…you've got to have some balls to do that. But I like the way it's done – it's no point of mimic KD note for note (good luck with that!), it's more of an another take on the same song. And as such it works splendidly.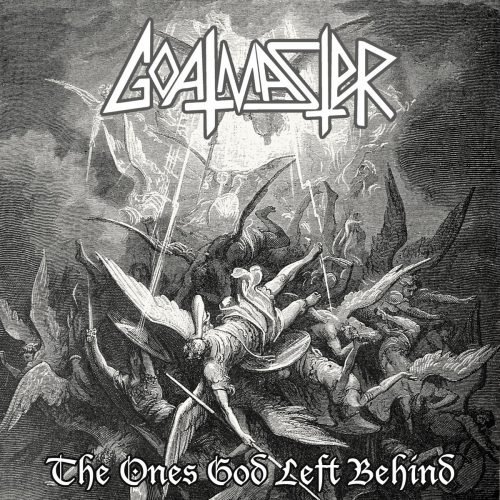 What can I say – listen for yourself and thank me later for finding your new best heavy/speed metal band.

Bandcamp: https://goatmaster.bandcamp.com/music
Facebook: https://www.facebook.com/goatmaster/