Music reviews
Reviews
"KoiNoNia": Derau's 16 minutes of thrilling melody and anger (an opinion on the 2021 EP)
You can't hesitate to let your voice be heard. Derau have shouted at me on Instagram and that's why I was listening to their EP KoiNoNia yesterday. Good plan it was indeed.
If you worry you might not have enough time (you know, the usual excuses not to play something), don't worry, it's only 16:01 in total playing time, distributed in 5 songs. However, I am pretty sure that once you're finished with your first listening, you'll get a spin or two again.
Derau is a hardcore/crossover band, but unlike Loose Chain (check the review here), approaching the genre from the more melodic angle and including choruses, which are my favourite and very much appreciated.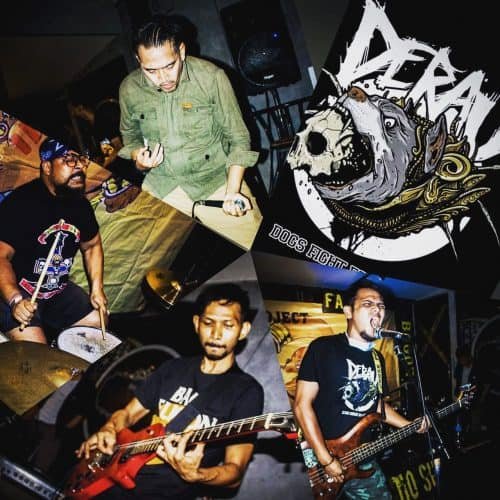 Opening with "I Will Come To Win", which is a nice start, although I was still not really sure what direction Derau will go, but with the second track – "Systematic Bastard" – playing, the punk roots went into the full bloom and evoking the spirit of The Exploited and other good old punk/hardcore/crossover bands, there's nothing you won't like. Good songwriting is evident, guitar work is more than solid…this is well crafted song, tell you this much.
"Distrik Hipokrasi" is the first song here sung in the band's bahasa Indonesia. I will digress for a moment here. You know, when I was much younger, almost everything (apart from my home scene back in Slovakia) was sung in English. Ocassionally German (Nena, for example), and very rarely French (Vanessa Paradis and her single "Joe Le Taxi" comes to my mind). But these days I appreciate and prefer bands using their native language to convey their message to the listeners.
For example, Spanish sung lyrics have their melodic almost like encoded into it, and here, with the hardcore Indonesia, the bahasa used it's interesting and fresh for us, from the West. Total support for that. Of course, you will hardly break through in the mainstream still kinda being stuck in the English-language hegemony, but that should not matter.
Anyway, enough of me bitchin', song nomor 4 is "NSB (Ode to Gayatri Mantram)". I don't know what's the connection with the Rig Veda mantra here, but the music is, again, to the point, the punkish choruses are mixing with almost metalcore riffs and the result is more than fantastic, the melodics reminds me of Spanish hardcore/punk bands and that's always a good thing.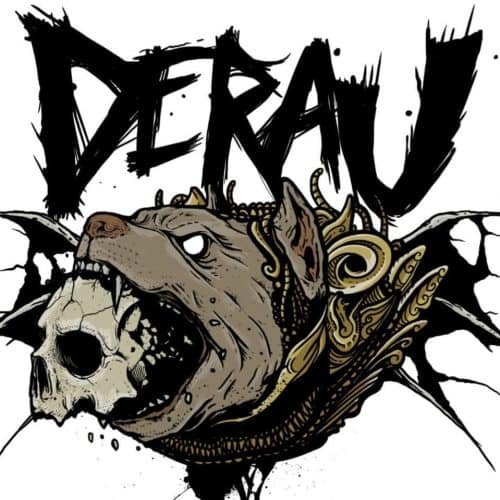 Finally, the last song spells "Pandemic (Be A Heretic)" and again, it's sung in English. It's quite simple and effective with a powerfull riffs, although, truth to be told, I am not really keen on the change to this happy chorus part, which, in my opinion, kinda ruins the song's serious feel. But that's just my opionion, of course.
All in all, that's 16 minutes well spent! I hope we will hear of Derau more often in the future, for now, you can check KoiNoNia on Spotify for yourself:
Support Derau on Instagram: https://www.instagram.com/derauhc/