Well, metalcore…what's there we haven't already heard…right? Not exactly, as Children of Gaza prove with their 2021 EP "Harb".
And it's metalcore and it isn't. In 5 songs in total and 21:37 of playing time, a listener can enjoy a mixture of influences which creates the unique experience.
From the metalcore to power metal, from the screamo vocals to the power metal power vocal – and the ever present Near Eastern musical influence over it all.
The opening track "Harb" confirms my latter statement. It serves as an intro too, and if you like it, then you will like the whole EP. And it's not even the best track!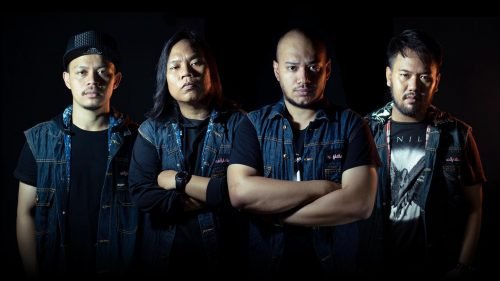 "Not a Fighter Not a Warrior" again confirms my earlier statements. The vocals are crying, threatening…angry, screaming…and accompanied by the female background vocals it creates a great atmosphere. Of course, I can't forget to mention the song-writing…my instrument of choice (that's bass guitar, if you don't know), has a nice line here, and overall, you can tell those musicians have a great amount of experience between them. Excellent stuff. And it suffices to say – if you liked this one, you will have no problem with the rest of the EP. And vice-versa, of course.
Third track comes in the form of "Vicious Whisper". Powerful song, with an amazing vocals. Here you can enjoy the symbiosis of the power metal high-pitched vocals paired with the growl-like one. The riffing definitely betrays its Oriental origins (and all the praise for this), bringing the fresh breeze into the genre.
The song is over very soon (despite its 5:09 playing time), but don't despair, another one comes your way – "Mavi Marmara". Again, you would be hard-pressed to pin-point the genre, but surprisingly, the clean vocals remind me of my favourite Finnish metallers Agonizer, and that's automatically a thumb up, no discussion allowed. The music itself is little more complicated, it's technical, yet not overdone, and on the melodic side.
The last track of the EP is the longest one. It bears the title "Dimensions of the Struggle", and the opening of the song (which takes almost the whole 2 minutes), again, with characteristic influences of Near Eastern music, suddenly bursts into the intensive blast of the anger translated into the music. This is metalcore, I'd say, but it doesn't really matter, it's almost 6 minutes of playtime represent a great finale of a great EP.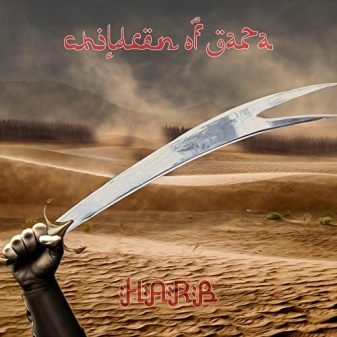 What to say…"Harb" by Children of Gaza is amazing material. Uunfortunately, this kind of music will be more probably judged by the band's name, being connected to the evergoing war in Palestine. So, obviously, depending on the many's preference, it either be wholeheartedly accepted and praised, or rejected and damned.
Myself, I enjoy the music. It's great.
Another song by Children of Gaza:
EP on Spotify: https://open.spotify.com/album/25ZJApqfOL8YVEfNYzlMug
Facebook: https://www.facebook.com/COG2010Metal
Instagram: https://www.instagram.com/childrenofgaza.official/