Interviews
Following the wolf (Interview with Burning Wolf, Cikarang)
I came across this metalcore band from Cikarang by chance and it proves what I'm always talking about – there are a number of great-sounding Indonesian bands (of all genres) that you almost never hear of … but you have to.
One of them is Burning Wolf from Cikarang and I am happy that my friends agreed to this short interview to introduce them to Indokult readers.
Ready? I thought so … let's go.
I really need to ask about the meaning of the name … Burning Wolf … why is the name of the band like that? Is there any special meaning behind such a choice?
The first to come up with an idea called Burning Wolf is our vocalist, Nano. We interpret Burning in terms of burning enthusiasm, while Wolf is a group that never gives up.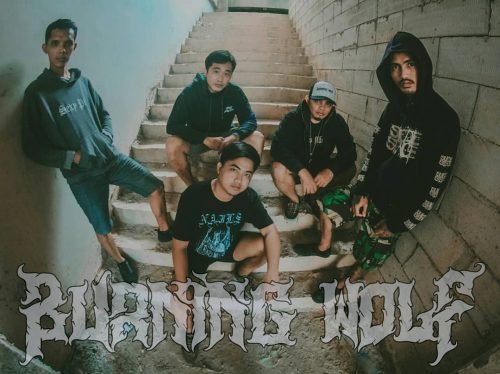 When did the band start playing together and what influenced you to start the band? Have there been any changes in the lineup and if so, what is the current lineup? Have you been active (or still active) in any other band?
The band started playing together since March 2020. The first time that contacted and unified was Nano on vocals, then Nano asked several friends to help, Cadoy on drums, Alie on guitar, Debleng on guitar and Iwang on bass, this is the initial formation of Burning WolF. Until now, Burning Wolf has changed players, namely Nano Vocal, Cadoy Drum, Deblenk Guitar, Mull Guitar, and this is the formation of Burning Wolf to date. Even though the band is new, our members have been in metal music for a long time in our area.
So far I have listened to your song (also with the lyric video) "Burn Your Ego"… Even though the title of the song is in English, the lyrics are in Indonesian (which I think is fantastic – both the language and the choice of use) … what are the lyrics about?
Burn Your Ego tells about the Ego that is in a person but is not important to show and should even be removed.
I also know you have another song "Amarah Jiwa" at Metalcore Kompilasi Indonesia # 1 … For those who find your music interesting … are there any other songs you should search for online, or do you have an official release outside? If so, where is it available?
Amarah Jiwa is a song with Indonesian lyrics. Some of our songs don't have an official release yet. However, we are currently preparing a few more songs to be included in the Album or EP.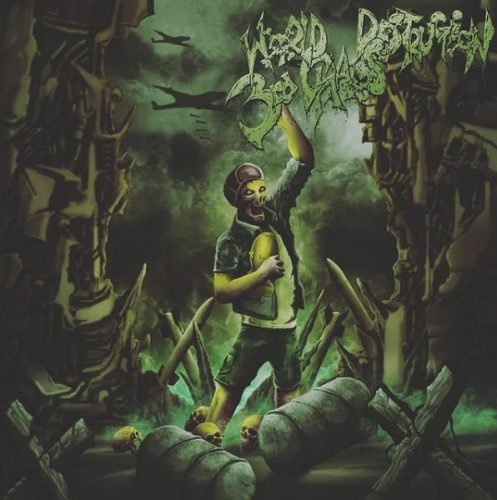 If I'm not mistaken, you should be featured in the 3-way share of "3rd World Chaos Destruction" … can you please tell us more info about this release? Who else will participate .. who is releasing it and where will it be available?
This 3-way split will be out in August at least. There is Ghostbastard from the city of Karawang, Indonesia, and System Trashed from Logan City, Queensland. This album will be released by the Maxima Music Pro Music Label and you can buy the release on the Maxima Music Pro official website and you can also visit each band's Instagram.
You are from Cikarang … what can you tell us about the local atmosphere there? To be honest, I only know Xenocity and Abonation… what interesting bands, is it metal or metalcore / hardcore that you can recommend readers to read?
Cikarang City is called the center of the largest industrial city in Indonesia. A bustling city that is able to bring many people from various regions in Indonesia to work here. Xenocity and Abonation are also in our city, we know each other.
How about playing live? I've looked at some of the brochures for your live show from the last year … which live show do you think is the best? Are you not affected by the restrictions due to the Covid-19 pandemic? And when you mention Covid … how much impact will it have on you as a local community?
In some of our areas, especially several cities, each has different regulations regarding music performances during the Covid period, we hold performances without writing down the location of the event (private gigs) so that the event can continue. We still follow government regulations regarding Covid. I am very annoyed with Covid, I don't know when it will end, which is clearly very detrimental to several businesses.
There are quite a few metalcore bands in Indonesia, from what I can find… how famous is Burning Wolf in Indonesia? What response have you received so far to your music?
Our band has not been around for a long time, but in our area, all of our friends support this band to keep going. They think this band has the potential to be even better.
2021 is slowly entering its second half … what are your plans for the rest of the year and beyond?
We plan to make a lot of songs of course in English and make our first, second, third and fourth albums.
At the end of this brief introductory interview… is there a final message for Indokult readers and Indonesian music fans?
Hey metalheads wherever you are. We are Burning Wolf, let's continue to support Indokult to become a big music medium and channel the information for us. Keep going! We'll keep in touch!
Instagram: https://www.instagram.com/burningwolfofficial/