First, there was Danur (2017), where we've met Asih for the first time. And now she has her own movie. That's something, isn't it?
It indeed is. Indonesian filmmakers got the idea of making a franchise (Danur, now with the 4th installment in the making) and spinoff (Asih, released in 2018, with the sequel being released in December 2020), quite similar to the cinematic world of The Conjuring/Annabelle/The Nun in the US cinema. For that, I can't be more satisfied, I like when various stories interconnect.
And what's the story here? Well, although we are promised to learn about the origins of Asih, the kuntilanak (although totally different from its depiction in the Rizal Mantovani's original Kuntilanak), we basically don't get anything we haven't already known from the first Danur movie.
We are following the ordinary family of Andi and Puspita (Ita), living with Andi's mother (who is suffering from slowly developing dementia), who are enjoying life with their newborn daughter, Amelia. Well, until Asih shows up, that is.
As you can expect, we see a few apparitions, few jumpscares, the movie delivers as expected, with the mysterious mystic battling Asih until she disappears (or does she?). The movie is surprisingly under the usual 90 minutes of so of length (only 77 minutes), so don't expect any detailed development. For example, I've lacked any indication why Asih has picked up this particular family to terrorize.
For me as a non-Indonesian viewer, the movie has brought an interesting perspective on various religious customs (burying the baby's placenta, for example, or the method to determine if the ghost is nearby). And it's a sad story too, considering Kasih (Asih's original name) has drowned her born-out-of-wedlock daughter and commited suicide because being disowned and thrown out of the village just for being a single mother.
And again – and I keep commenting on that – I was not very pleased by the overuse of the yellow camera filter. Why the hell filmmakers need to use that? OK, I get the idea of making the scene look vintage (the movie story is placed almost 4 decades before the first Danur movie), but the yellow oversaturation outside the house was certainly unnecessary.
Last thing to consider – I'd say as a part of the Danur universe, the film was satisfactory. However, as a standalone movie, I don't think horror movie fans would be fully satisfied.
The movie was directed by Awi Suryadi, who also helmed all 4 Danur movies (but was replaced for Asih 2 by Rizal Mantovani). He's the director skilled in many genres, debuting with a romantic comedy Gue Kapok Jatuh Cinta (2006), also with horror movies Pengantin Topeng (2010), Clown of the Dead (2015) or Death Wisper (2019, with Amanda Rawles, who's been in Jailangkung).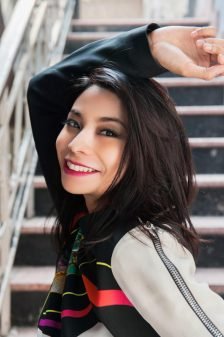 The titular ghost Asih is portrayed by creepy looking Shareefa Daanish, who was also in movies like Kesurupan (2008), the gorefest Macabre (2009) or The Curse (2017). Of course, she was also in Danur (2017), the senseless gore-soaked actioner The Night Comes for Us (2018, but I can't really remember her there) and in May the Devil Take You: Chapter Two (2020).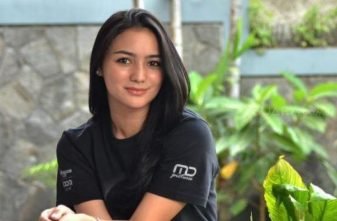 In the role of Puspita (Ita), the young mother we can see an up-and-coming beatiful actress Citra Kirana in what was her second movie appearance (previously she was in two TV soaps and 2012 movie Cinta Suci Zahrana). Her another horror appearance was in 2019 movie Satu Suro.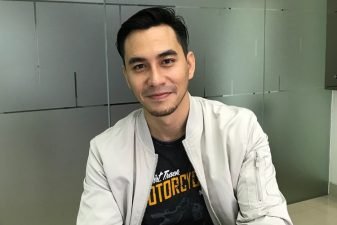 Her husband, Andi, is played by Darius Sinathrya, who was in a horror movie Pocong 3 (2007), the trilogy Red and White (2009-2011), the sequel to the slasher Air Terjun Pengantin titled Air Terjun Pengantin Phuket (2013) or actioner Golden Cane Warrior (2014) among others.
Alex Abbad, in the role of the blind mystic, was also in action drama Merantau (2009), horror Suster Keramas (also 2009), or a comedy My Stupid Boss (2016, and the sequel, My Stupid Boss 2, 2019). Also in The Raid 2 (2014) and tribute to legendary Suzzanna, Suzzana: Buried Alive (2018). And in the 2019 horror Perjanjian dengan Iblis.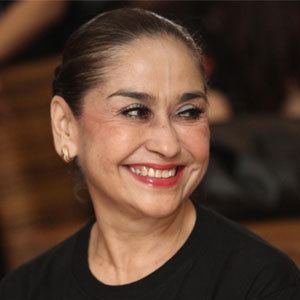 And finally, Andi's ill mother is played by the singer Marini, who started her acting career in 1976, but after the break in 1981 she's got back to acting in 2009 with Anak Setan. She reprises her role from Asih also in Asih 2 (2020).